In addition to satisfying customer demand, these machine vision systems are increasingly important for boosting security, increasing sales, adopting proactive inventory management, strengthening sustainability, and boosting worker productivity. In this article, we will discuss how the retail industry has revolutionized through machine vision technology.
Tracking and managing seasonal inventory, overstock, or understock, stocking a retail outlet, and effective management methods are all critical considerations when aiming to preserve scalability and keep costs down. Businesses that effectively combine machine vision with diagnostic, proactive, and predictive analytics gain a crucial competitive advantage. Being able to spot patterns, forecast outcomes, and offer the kind of real-time apps and services that draw customers back, is how they distinguish themselves from the competition.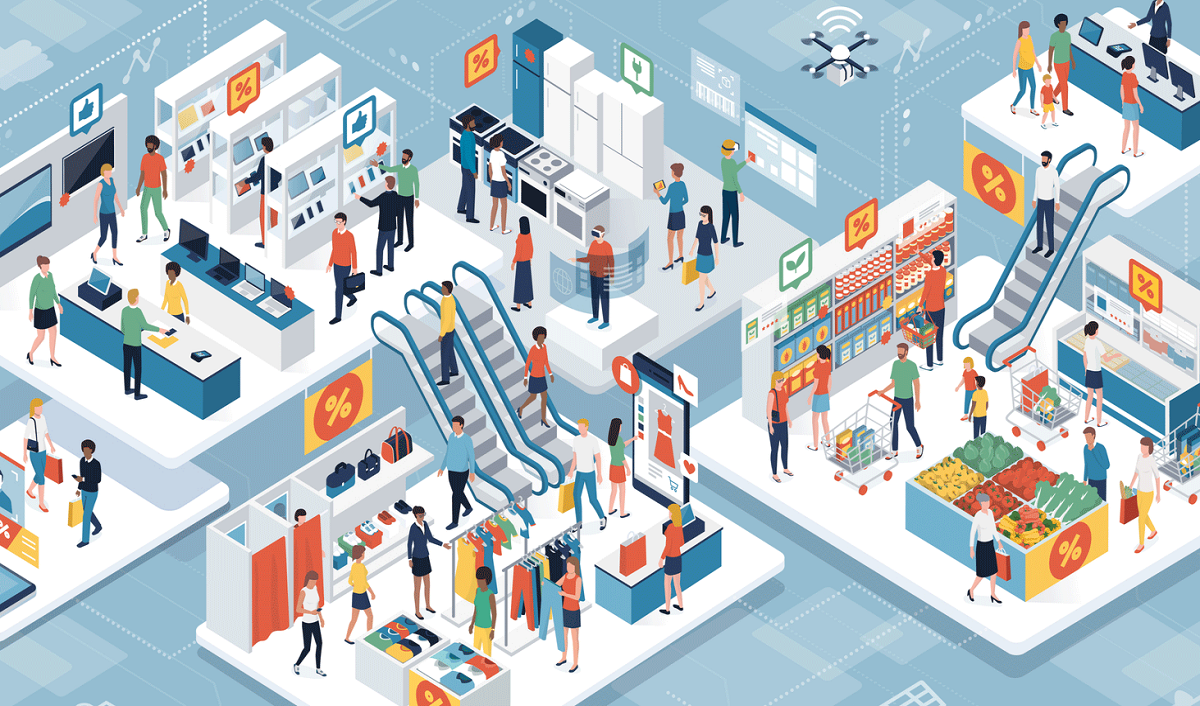 Automated Stores and checkout systems
Machine vision systems for automated checkout systems in retail outlets are being used more often because of the growing trend toward customer service automation. Self-service vending machines, catered scanning checkout, and smart shopping carts are examples of vision-related charging systems. Based on technologies such as visual equipment and processing systems, dynamic Wi-Fi tracking, sensors throughout the store, and passenger flow analysis systems, it can output specific population warnings in real time, targeted marketing, and service suggestions (such as VIP user services), real-time product adjustment reminders, and users Behavior and Consumption Analysis Report.
In-store cameras and sensors can now track items, shelves, and consumers with pinpoint precision thanks to machine vision systems. When the consumer exits the store, the CV and the neural network-based system immediately charge them for the specified goods.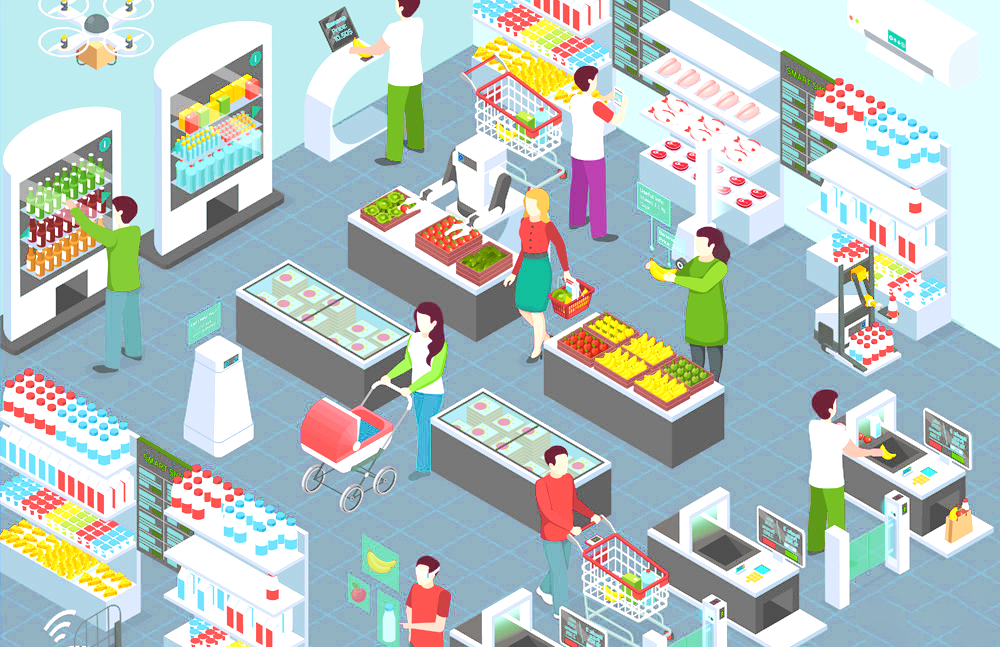 Intelligent warehouse management and product sorting
Inventory statistics, material correspondence, inventory counting, virtual warehouse management, and other tasks are all integrated into the warehouse management system. The realization of standardized, streamlined, and systematic warehousing management is one of the most significant expressions of information technology in the world of warehouse logistics.
Supermarkets and retailers handle goods by scanning codes using code scanners and gathering and managing information and data. For example, a barcode scanner at a library may sort and categorize books by scanning their barcodes. The traffic card-powered code scanning gun serves as an auxiliary function in a variety of industries.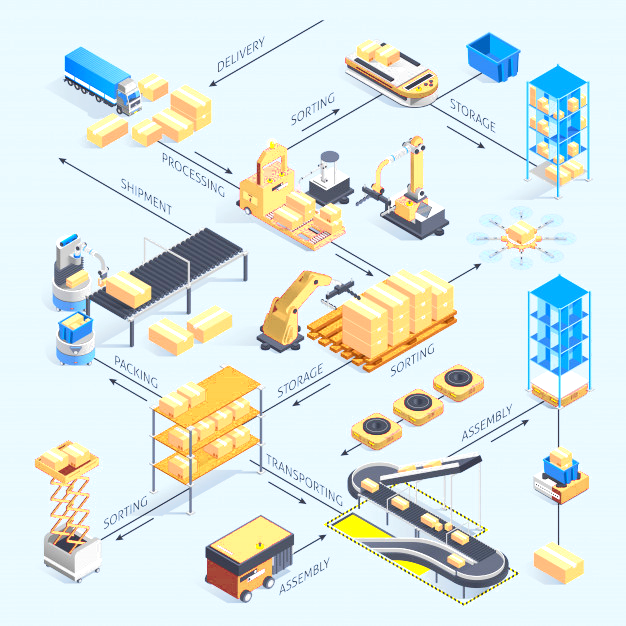 Store layout improvement and Shelf Management
Retail shop managers can monitor client movement to spot trends and repetitive behavior using in-store cameras with machine vision technology capabilities. This data may be utilized to identify hotspots and locate appropriate goods to increase sales and place the customer desired products.
Retail shop managers can obtain information using machine vision such as:
Which part of the business gets the greatest foot traffic?

How long it typically takes a consumer to complete a transaction

Are purchases of products influenced by the time of day?

What are the most often returned products?
The brilliance and sophistication of machine vision technology is its ability to transform simple images into useful information, allowing businesses and merchants to concentrate more on more important management challenges.
Companies may now track everything that occurs on the shelf in real-time thanks to "shelf digitalization."
Simple instructions like "Go to the back room and fetch a box of merchandise and fill up the empty shelves" are available as well as more complex ones like "Reduce the facing of a competitor's product while boosting the facing of your own product by the same amount."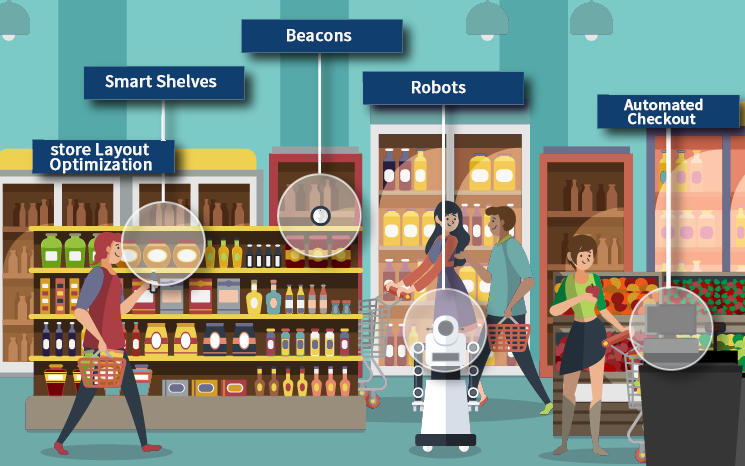 Optimized marketing campaigns
Marketers now have the means to understand how individuals react to products thanks to systems that can track facial expressions and decipher how a buyer feels. Not only does it track consumer behavior, but it also makes it easier for consumers and salespeople to converse while giving insight into the state of the service in real-time. It may also be applied to customize marketing and advertising initiatives. For example, when a customer gets into the store and how it reacts to certain discounts. Additionally, they might receive shopping advice based on their past purchases. It helps the retail stores to make in-store advertising more productively by analyzing the customer trends and traffic in a certain section which is equally important for the customers as well.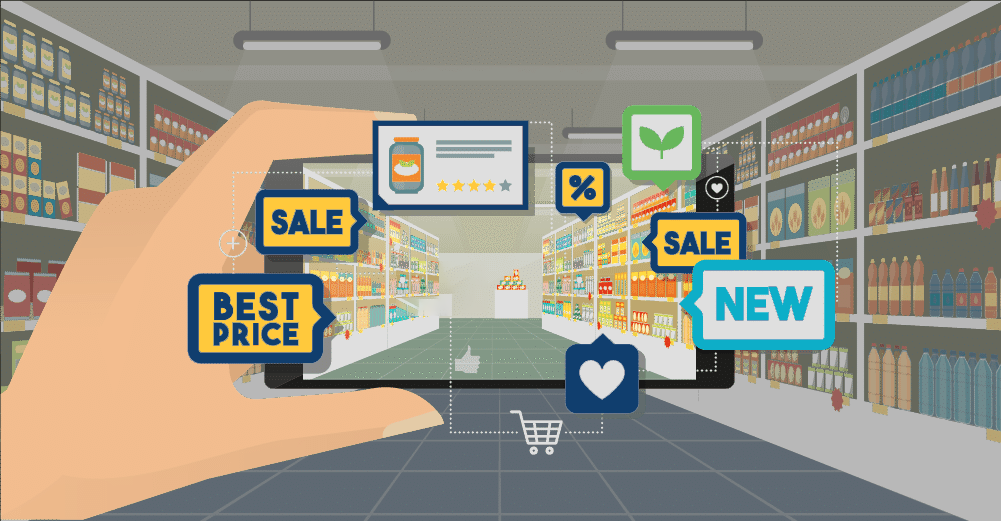 Time-saving
When staff members do not have to count and weigh items manually, it means that they can utilize their time on other important tasks. These machines scan the items and label them fast, and this ensures accuracy and effectiveness. This enables your staff to focus on the jobs that machines cannot do, such as engaging with customers and promoting the human side of your store While the customers can skip the long queues and save quality time by processing the transaction faster and safer.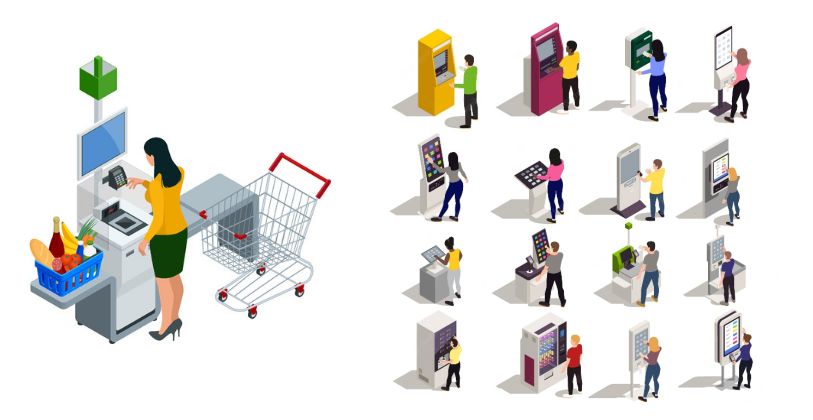 Theft Prevention
What key issue does retail encounter that e-commerce companies do not frequently deal with? Of course, it's stealing! Shoplifting occurs often in businesses across the world, even though it may be readily prevented online. Robbers can't just take a thing and leave an online store without paying for it! To prevent theft, security officers and cameras are usually present at retail establishments. However, they are not foolproof solutions, especially at peak hours when shoplifting is common. Machine vision can be of great assistance in this situation. Machine vision cameras with machine learning capabilities may automatically monitor a business and notify security personnel of any theft activity.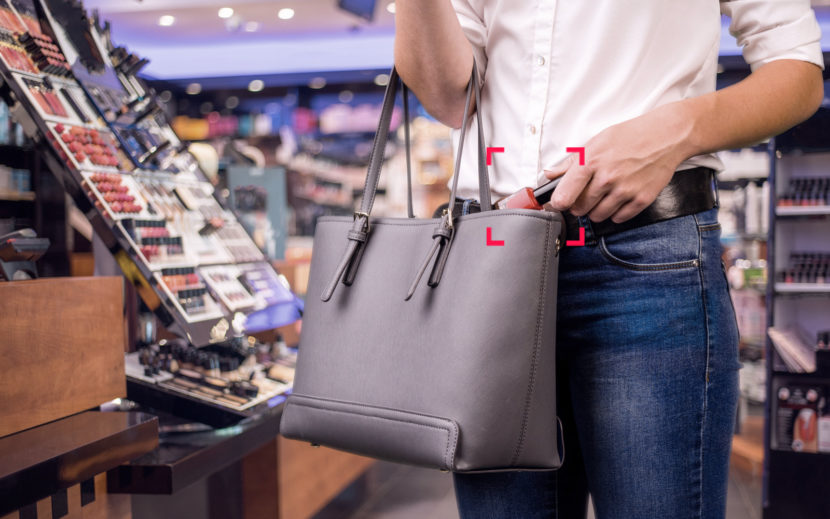 How can SmartMoreInside help?
Reliable products with excellent quality, high performance, and cost-effectiveness, such as industrial cameras, code scanners, lenses, industrial controllers, IoT Computers, etc.

One-stop service. SmartMore can provide technical support to help customers integrate and deliver.

With the advantages of multi-product integration, SmartMore has a complete range of products, which can provide customers with the equipment required for a complete set of solutions. There is no need to purchase separately. The customer's hardware will be assessed and offered based on their demands. For more details click here