Before production begins, raw materials and ingredients must be stored properly to prevent contamination; barcode scanners track and identify materials, ensuring the correct ingredients are used in production. The barcode scanner reads the barcode on each material and sends the information to a database, which then tracks the material throughout the production process.
For example, a barcode scanner could track a bag of flour entering the production line, making sure that it is not contaminated and has not passed its expiration date. Not only that, but a barcode scanner of a machine vision system in a meat processing facility can likewise verify that the incoming meat is from an approved source and has been properly stored and transported.
During the production process, food products are inspected to ensure they meet quality and safety standards – industrial cameras, light sources, and industrial computers capture images of food products and analyze them for any defects or contaminants. The industrial camera captures high-resolution product images, which are then analyzed by the industrial computer, and the light source provides optimal lighting conditions for the camera to capture accurate images.
Let's consider an example; an industrial camera could be used to inspect a bag of fruit for any foreign objects, including but not limited to a tiny insect that could pose a safety risk to consumers. In extensive food production facilities, an industrial camera can be used to inspect signs of mold or other defects, while an industrial computer can be used to analyze the images and alert workers if any issues are detected.
Storage + Delivery: Barcode Scanner
Machine vision systems can also ensure food products are stored and delivered safely – barcode scanners can track the movement of food products throughout the supply chain, guaranteeing that they are stored at the correct temperature and delivered to the right location. Indeed, this can help prevent spoilage, contamination, and other issues arising during storage and delivery. That's why food industries never hesitate to choose a reliable barcode scanner manufacturer for high-quality scanners.
For instance, a barcode scanner could track a box of packaged cookies moving from the production line to a storage area and then to a delivery truck for transportation to a retail store. Moreover, in a grocery store, a barcode scanner can track the movement of perishable products like dairy and meat, ensuring that they are stored at the correct temperature and sold before expiration.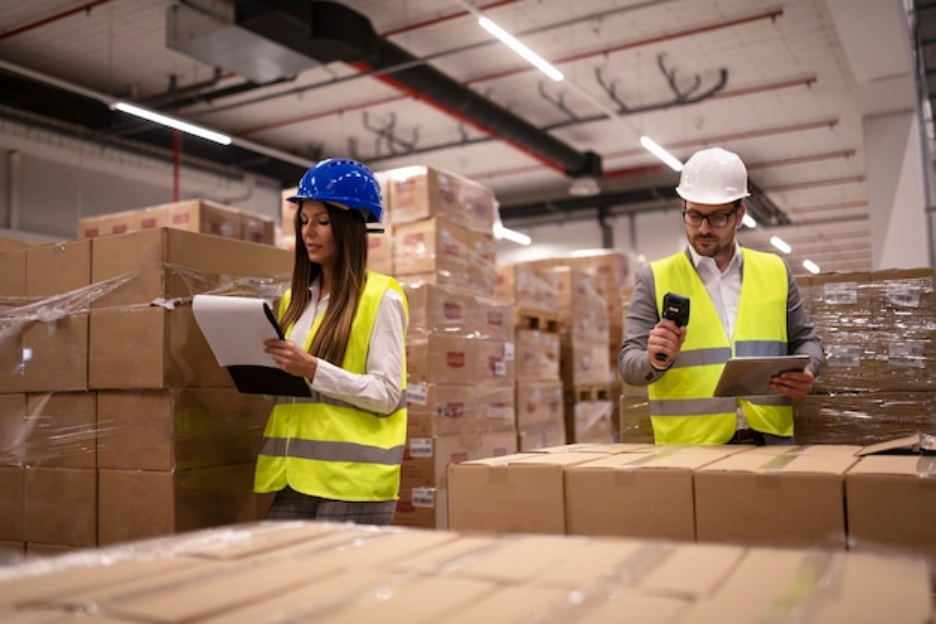 Whole Process: SMore ViMo
Last but not least, here comes the protection of the complete process in food production, where SMore ViMo functions as a robust machine vision system solution developed by SmartMoreInside, a machine vision products manufacturer. Vision Inspection and More, or SMore ViMo for short, is an end-to-end intelligent industrial no-code platform that performs recognition, detection, segmentation, and classification for over a thousand industrial applications.
SMore ViMo offers various intelligent full-process services, such as data management, data labeling, model training, project design, model operation, and project administration. It has the potential to be used in a wide variety of industrial settings, including the detection of numerous objects, the identification of fractures, laser engraving, and the classification of bent characters.
Attending MWC Conference and Exhibiting Advanced Products!
We at SmartMoreInside, a technology company specializing in advanced imaging solutions, will attend the MWC conference in Barcelona from 27 February to 2 March 2023 – at the conference, we will exhibit its latest products: advanced 2D and 3D cameras.
The 2D cameras that SmartMoreInside will showcase at the conference include line or area scan cameras, high-speed cameras, and spectrum cameras. In addition to its 2D cameras, we will showcase its 3D cameras at the conference, incorporating 3D structured light cameras and 3D line laser cameras. Generally speaking, SmartMoreInside's advanced imaging solutions will be of interest to the attendees at the MWC conference. Whether you're interested in industrial inspection or any other application that requires advanced imaging capabilities, be sure to stop by SmartMoreInside's booth to see their latest products in action.