Road infrastructures are the most vital public resources that we have today, and it is important to note that the modern world doesn't work smoothly without them. Building a long-lasting road network and its maintenance is no less than a contemporary need. But we are facing various challenges due to improper management of the road construction and maintenance process. The road problems commonly occur include roughness, potholes, pavement collapse, rutting, bump, separation, liner crack, lateral, blur crosswalks, etc. Identification of these defects and proper management at right time is crucial to maintaining roads. It serves as the cornerstone for encouraging the construction of sustainable transportation infrastructure.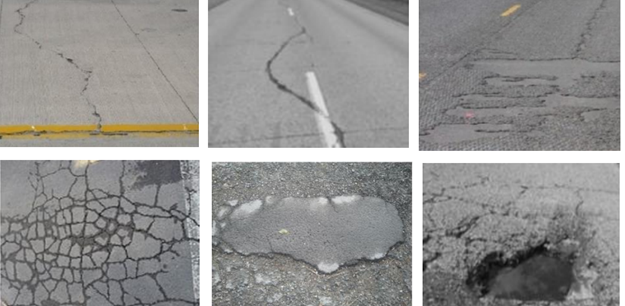 Figure 1 Road Defects examples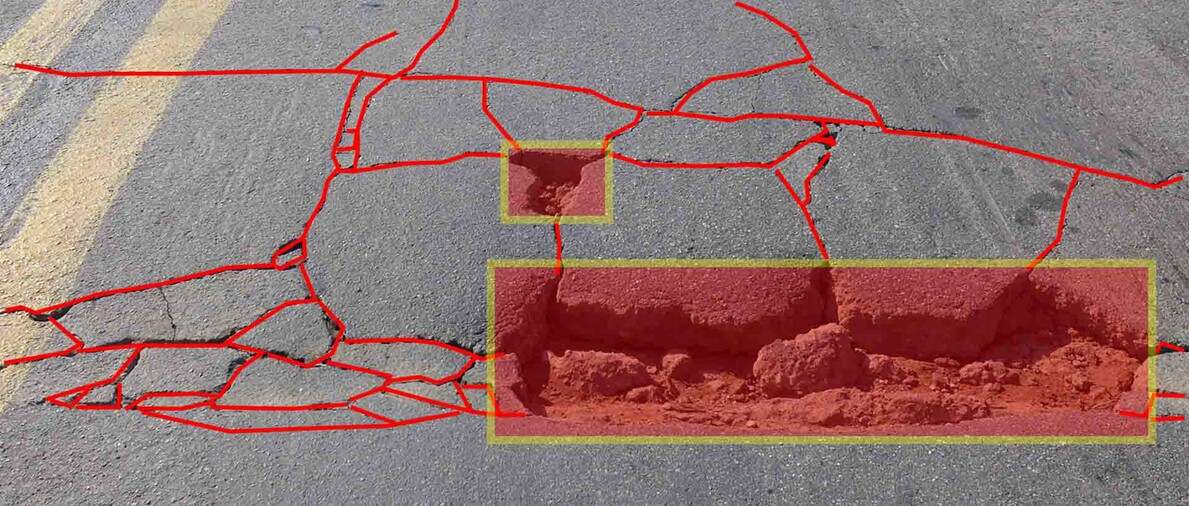 Figure 2 Example of how detection is done and how defects are quantified
Fortunately, we are living in an advanced world and SmartMore's machine vision technology has matured enough that it can bring significant advancements in road construction and maintenance procedures relieving transportation agencies from their current financial and manpower pressures while also enhancing maintenance and upholding better safety standards. The experiment's findings demonstrate that our algorithm's accuracy is substantially greater than that of the conventional approach, particularly for the identification of specific disorders.
How SmartMore help in road defect detection?
SmartMore's machine vision technology consists of a variety of advanced high-quality industrial cameras with a wide range of optics, security cameras, and fast-paced industrial computers that can be optimized to understand pavement deterioration and can identify multiple defect types at a fast speed with high accuracy rate. With this collection of data, the transportation authorities can pace up the speed of construction and maintenance of roads which can not only save time but is also effective in saving the cost based on these data analytics you can also forecast the possible defects and solutions.
Given the difficulties that counties, cities, and transportation authorities are now facing, Vision technology is most likely the only practical way available for providing reliable continuous monitoring of road networks. The use of machine vision technology in the construction industry has the potential to create a wide range of opportunities, including intelligent maintenance, automated detection, and site supervision.
Products Features:
Our industrial cameras come with high-quality performance, excellent stability, and high sensitivity. It adopts the industry's top ultra-high-speed image sensor, which has the characteristics to enlarge pixel size, reduce noise, ultra-high frame rate, and long-distance transmission. SmartMore is offering a variety of industrial cameras with cost benefits.

Support multiple cameras to work at the same time, and it can be networked arbitrarily.

Unique data packet retransmission technology to ensure reliable data transmission.

Excellent SDK design, as simple as using a USB camera, plug, and play.

SDK supports Windows, and LinuxMacOS systems.
| | |
| --- | --- |
| | SmartMore industrial lenses adopt a lightweight and compact design, high contrast ratio, and clear image which are Easy to use and even no need to consider the adaptor. SmartMore provides various series of high-resolution optical designs and excellent quality industrial lenses for manufacturing application scenarios in machine vision, compatible with (16k)/5µm, (12k)/5µm, and (8k)/7µm line scan cameras. High definition, high resolution, adjustable aperture. Used for high precision, detection, and measurement. |
| | |
| --- | --- |
| Our embedded industrial computer adopts the embedded hardware platform and Linux (or uClinux) operating system and cooperates with the embedded configuration software with independent property rights to provide customers with a more powerful, lower system cost, and more reliable choice. | |
SmartMore's industrial lighting enables good visibility and visual comfort in all workplaces for example the linear light source adopts a high-power high-brightness LED, and forms an excellent uniform illumination, and light band through a special lens. And our Dome light source provides shadow-free lighting for reflective objects. This light source series has a broad light diffusing surface and can provide uniform lighting all around the measured object. Our light system comes with the following main features:

Safety, Performance, and Durability

Reduced Energy Consumption

Superior Uniformity

High light efficacy
Application Scenario?
You can use our machine vision technology based on the ground realities of the surface you want to automate for detection. Our industrial cameras are also compatible with drones and if you want to have a closer insight you can use the road vehicle to install our machine vision products on it and get real-time detection results. For example, in the following scenario, our advanced technology has been deployed on a motor vehicle to monitor road defects.
Figure 3 Application Scenario of our machine vision technology

Figure 4 Detection of potholes and cracks on the road surface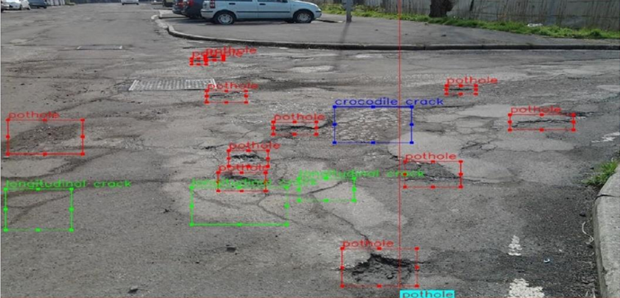 Figure 5 Note the prominence of pothole class detected by our vision technology
The world has been advanced and machine vision technology has proved its importance by the digital transformation of construction processes making a crucial contribution to the process of making infrastructure "smart." With the advent of automated camera-based systems, nearly any city, county, or transportation authority may now continually monitor network conditions, eliminate human error, and replace outdated manual surveys. They may also utilize high-quality data to make wiser, more strategic choices. To know more details about our products click the link below.
https://inside.smartmore.com/