The use of optical character recognition (OCR) technology in the business allows for the automated extraction of data from printed or handwritten text from scanned documents or image files and the subsequent conversion of the text into a machine-readable format for use in data processing operations like editing or searching.
An OCR system integrated into a data capture solution enables firms to:
Reduce expenses

Accelerate procedures

Make content processing and document routing automated.

Consolidate and protect data (no fires, break-ins, or documents lost in the back vaults)

Ensure that personnel have access to the most accurate and up-to-date information at all times to improve service.
SMore ViMo supports over 1,000 application scenarios in the consumer electronics, automotive, new energy, and pan-industrial industries, allowing for over 300 tasks such as defect detection, visual localization, OCR recognition, target classification, and so on. By introducing technological capabilities to the conventional manufacturing sector, it has served the top 500 corporations in the world, including the biggest producers of consumer electronics, car components, and LCD panels in Asia. SmartMore Smart Data Capture transforms workflows and automates procedures by fusing high-performance barcode scanner technology with smart devices.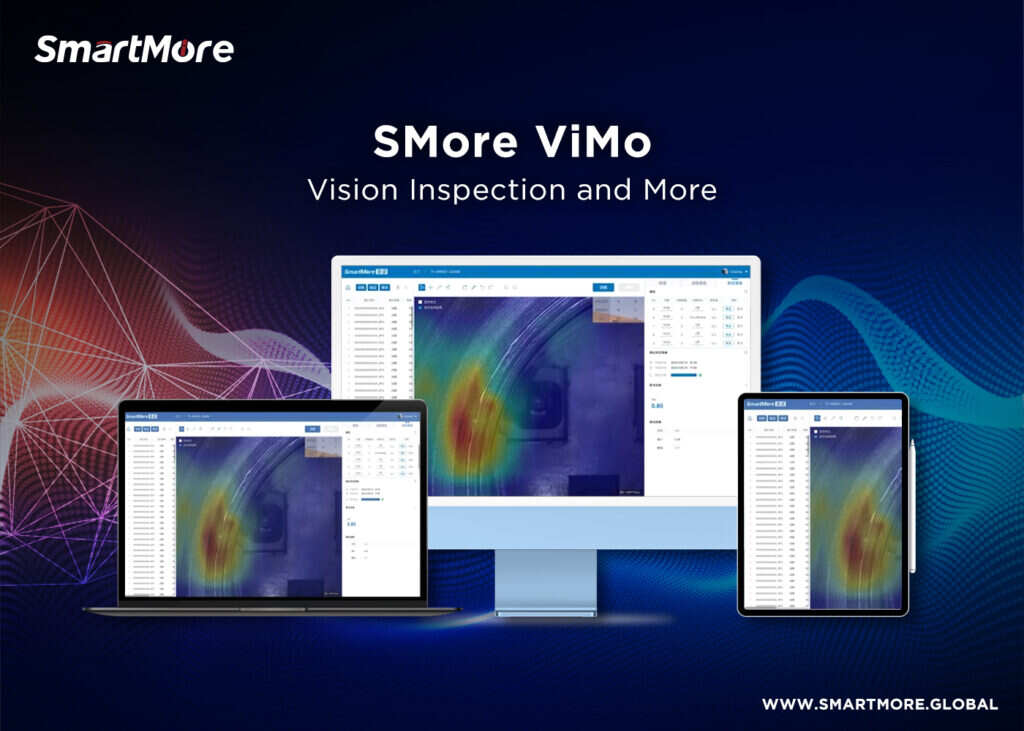 SmartMore ViMo and OCR technology
SMore ViMo adopts an end-to-end solution based on technological precipitation, support single- and multi-character standard and recognition, be able to identify characters on a variety of backgrounds, including steel print, laser engraving, printing, textile, etc., overcome technical constraints imposed by conventional approaches, and resolve complicated issues such as curved character identification, low contrast character recognition, bigger character recognition, etc.
It can minimize errors or save money for the majority of factories or businesses in all facets of product manufacturing. Industrial fixed reading scanners, for instance, can complete the detection and judgment of repetitive codes, missed codes, and wrong codes on high-speed production lines, quickly find unqualified products and realize production automation in the process when production lines, packaging lines, and products are put into storage.
The asset tracking system is the cornerstone for efficient resource management, maintenance control, maintenance control, inventory management, and other benefits that speed up operations and boost profitability. If the appropriate automated data collection instruments, such as handheld 2d barcode scanners, are not used in conjunction with asset tracking solution systems e.g., Smore ViMo, even the greatest ones lose their usefulness. The application of SMore ViMo and ViScanners are broad. Barcodes are used in almost every industry (i.e., semiconductor, electronics, automotive, FMCG, Medicine, etc., etc.) to automate and simplify traceability by tracking everything from where something was produced and when it was shipped, to which retailer sold the product, at what time, and for how much.
SMore ViMo's intelligent OCR recognition module, can recognize characters on materials in particular environments and engraving processes. The daily average processing amount exceeds 170,000 materials to achieve fully automated identification of the production line, with a processing speed of less than 0.1 second/each. The overall recognition rate of the technology is greater than or equal to 99%, the character recognition rate is higher than 99.9%.
OCR Solution for Food Manufacturers
In the process of manufacturing and logistics, various types of labels, barcodes, and information are needed to be recorded and traced. With SmartMore OCR technology, all kinds of characters on packaging can be accurately read. Through multiple sets of optical solutions and part movement settings, it enables packaging with different shapes and surface features to be imaged with maximum accuracy and clarity.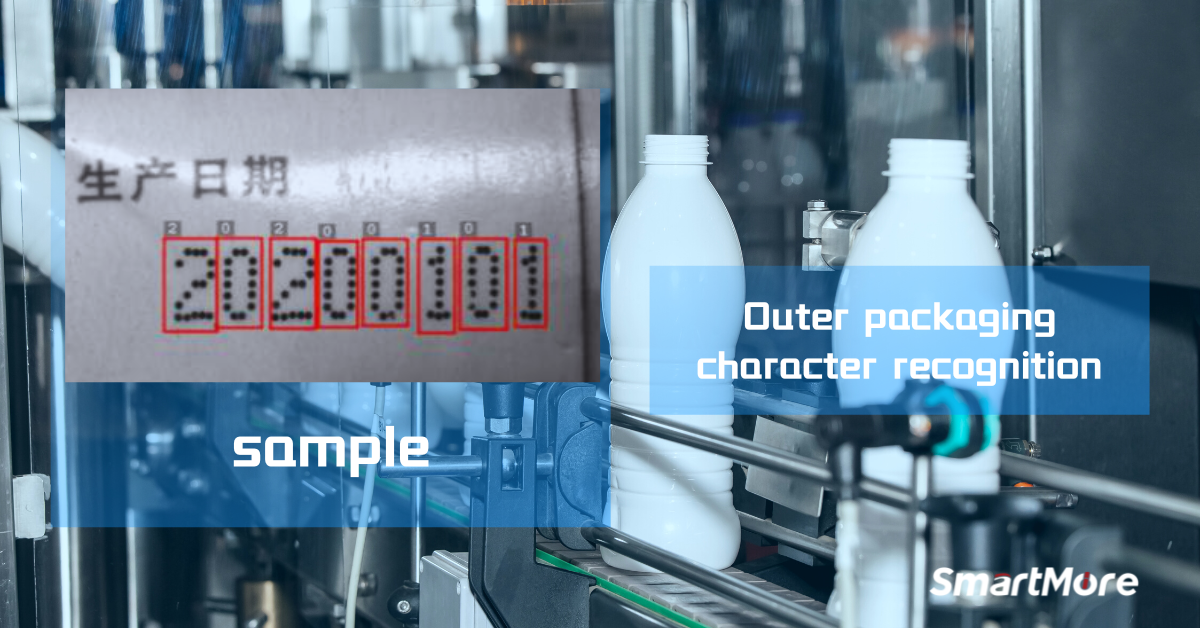 Real-time Batch Code Scanning in Warehouse
Codes, whether barcode, QR code, or DPM code, have been widely adopted by industries for tracking and traceability, quality control, batch info recognition, and more. As applications become more complex, users demand agile and flexible code-reading capacity. With Smart Grid advanced capturing technology and advanced algorithms, SmartMore's code-reading product and solution have enabled clients to speed up warehouse inbound and outbound logistics flows by 70% using batch scanning of up to 200 product units and integrating real-time data into IMS. SmartMore's module can achieve full inspections for various types of supply chain management.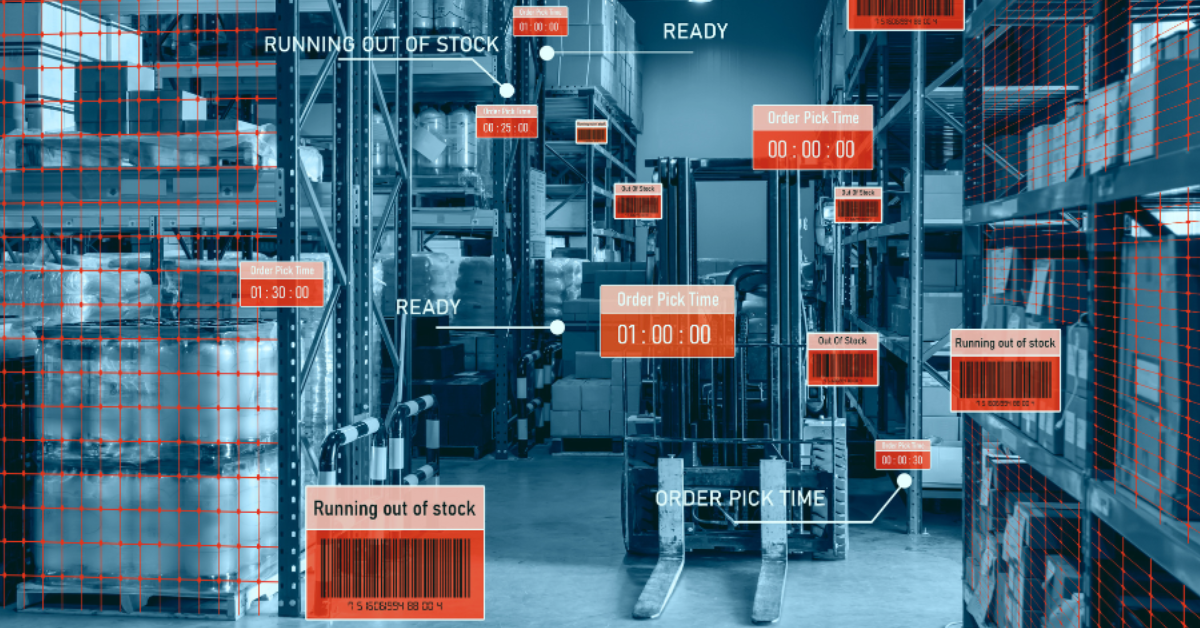 SmartMore provides a complete OCR solution along with a series of high-speed smart code scanners called SMore ViScanner, offering high flexibility and ease of use under harsh industrial environments. SmartMore provides reliable OCR scanning solutions for labels and DPM codes on different surfaces, making it easier and more efficient for product tracking as well as real-time locating. For more details visit our website.