Primarily excited by industries like food production, pharmaceutical, and manufacturing, the expansion of the global packaging industry is growing at a fast pace. As McKinsey noted, packaging touches everyone on the earth and affects almost all industries. Defined as the most vital connection between manufacturing and delivery, packaging has still not reached the smart industry yet, which will cause concerns about spoilage and authenticity. In this way, manufacturers in the mounting numbers now are searching for a smarter packaging way to ease these concerns. In this article, we will show you the most popular machine vision applications in packaging and help you understand more details about intelligent methods.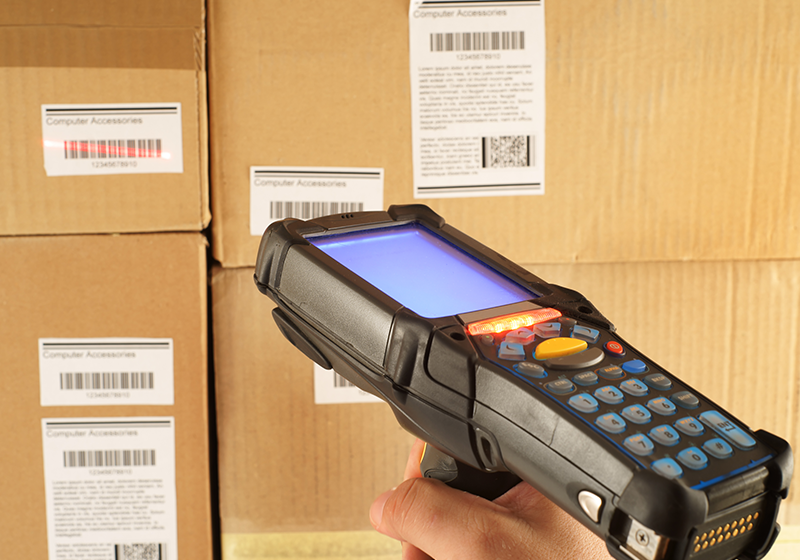 Brief Introduction of Machine Vision Application
Machine vision application means a technology that supports a set of industrial automation like automation inspection, industrial control, and robotic guidance by advanced algorithms. Sometimes when mentioning machine vision, it can be referred to both hardware and software products. Besides, machine vision and computer vision sometimes work together when deploying industrial automation. Especially in the packaging industry, machine vision is a system that executes discipline and accepts orders from computer vision with various products, such as industrial cameras, barcode scanners, robots, and smart industrial platforms.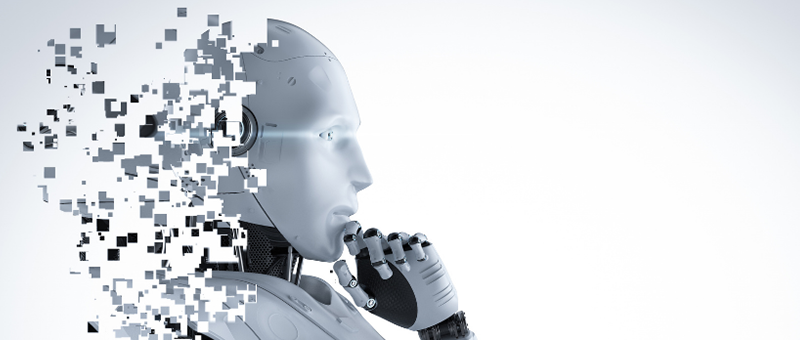 Most Popular Machine Vision Applications in Packaging
Industrial camera, classified as 2D camera, 3D camera, high-speed camera, and smart camera, is one of the necessary components in machine vision products. Equipped with industrial cameras, the system automatically captures images containing relevant information in a fast and stable way. It is unavoidable to ignore some mistaken information when the packages are moving fast in the production line, especially for human eye inspection. In that case, industrial cameras are playing a key role in image acquisition.
Noticeably, there is little difference between smart cameras and industrial cameras. Smart camera is able to conduct every image-captured work without equipping an industrial computer or another smart platform due to their exclusive algorithms. While an industrial camera is always deployed with an industrial computer to work together. Both of them are small enough to adapt to severe environments and switch to any position whatever you want.
After capturing the image, the information has to be analyzed by custom algorithms in order to identify the differences and elements that have exclusive importance to the process. During this process, a powerful software platform is needed to deal with complicated algorithms. Massive image data will be transferred to a smart platform, then this kind of technology is able to train and control programs according to the data.
Every package comes with a label from production to delivery, as a label can reflect all the information after scanning. However, the form of the label is sometimes presented as different types, such as wrinkled, dirty, and overlapped code, since the production line fails to guarantee the label is correct and clear, leading to sluggish working efficiency. In this way, machine vision opens up brand-new opportunities for the packaging industry and shows how it can be used to fast and accurately scan difficult code and output the necessary information.
Your Perfect Machine Vision Specialist in Packaging Industry - SmartMoreInside
As we mentioned before, there are 3 top machine vision applications in the packaging industry. However, machine vision is capable of conducting various applications more than that. Here we will introduce a professional hardware&software provider - SmartMoreInside.

SmartMoreInside has specialized in machine vision applications for many years, possessing rich experiences and providing exclusive machine vision services to numerous customers. Accordingly, here are relative products applied in the packaging industry that work together to boost the accuracy and efficiency of the packaging industry.
Barcode scanner plays a key role in both the starting moment and the delivery time. Before production, the material which will be put in the package has to be checked in order to make sure the expiration date is still in the range. The barcode scanner is able to read the code and send this information to the database.
After all the products are done, the barcode scanner is able to guarantee the products are stored and delivered safely. Throughout the supply chain, the barcode scanner can track the package, ensuring they are in the right position and moderate environment. Also, the barcode scanner can help prevent potential issues like spoilage, and contamination during the process.
SmartMoreInside's barcode scanner is small and compact, which can quickly adapt to the severe environment. In addition, equipped with a liquid lens, the barcode scanner is able to easily capture the defects that the naked eyes fail to notice at a fast pace. Most importantly, no-code algorithms can allow manufacturers to put them in applications without any technical skills.
SmartMore Vimo, defined as a smart training platform, is capable of inspecting the whole process. Once the error is found, the vision inspector will send this information to this platform, workers can train the model by adjusting the ROI. SMore Vimo is a no-code platform that conducts recognition, detection, segmentation, and classification functions, offering various end-to-end services like data management, data labeling, model training, project design, model operation, and project administration. Especially in the packaging industry, it can collect information from labels and manage the data.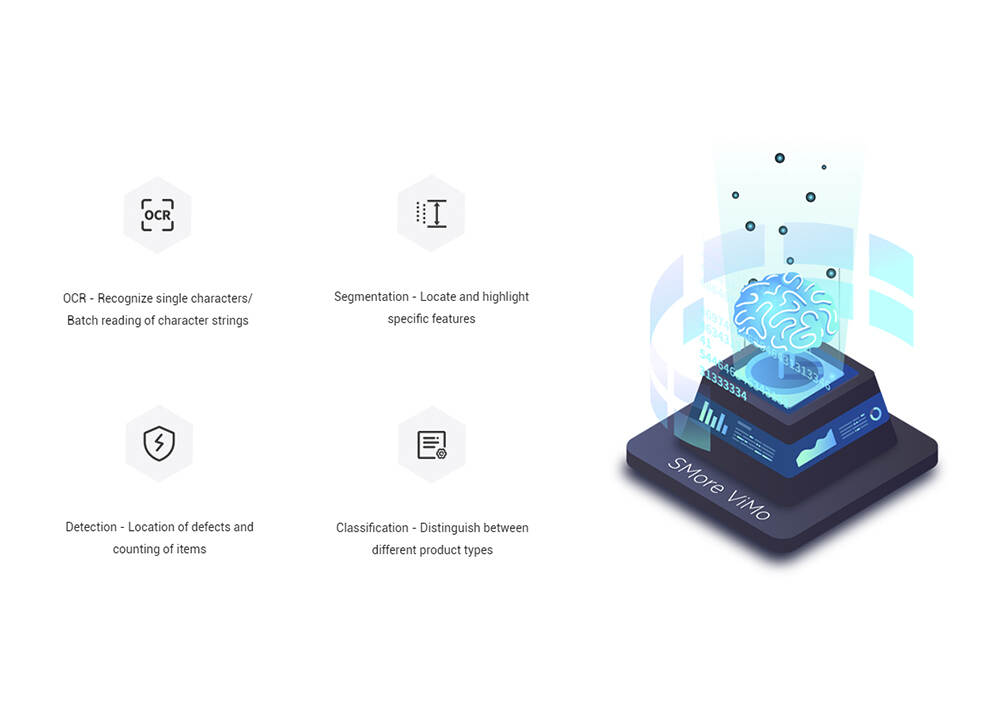 People Also Asked
What is a real-life example of machine vision?
In the pharmaceutical industry, physicians are able to identify some diseases of internal medicine such as tumors, internal bleeding, blocked blood arteries, and so on, which has played a key role in boosting accuracy as machine vision can recognize nuances that human eyes can't see.
What other industries can machine vision help besides for packaging industry?
Machine vision now has been widely used in various industries, from food, pharmaceutical, education, transportation, and so on.
What is the future of machine vision?
Machine vision now is being deployed to further develop industrial processes, inspect possible defects and support intelligent movement within robotics. In the future, machine vision may not only focus on industrial aspects but expand its field into education.
Come Here To Learn More About SmartMoreInside!
Collectively, the applications we mentioned before are all available at SmartMoreInside. It remains committed to providing steady fast, high-accurate, high-efficient services to customers. If you are interested, please don't hesitate to visit our SmartMoreInside and contact us!