The utility of machine vision in industrial settings is enormous, and it allows industrial equipment to see, analyze, and act, which eventually helps increase productivity, run operations consistently, optimize cost, and strengthen security in the manufacturing environment.
Machine vision is helpful, particularly for quality control; by using sensors and cameras, machine vision systems analyze and compare images to find the quality of the product. Its role has become pivotal when dealing with relatively small-sized products for industrial inspection.
Meanwhile, when it comes to its global market size, it was $13.23 in 2021. During the period between 2022 and 2030, it is expected to upsurge at an amazing compound annual growth rate (CAGR) of 7.7%. Undoubtedly, the market is likely to be driven by the unabated demand for automation and quality inspection in different industrial verticals. But, like many other people, do you also wonder how a 2D machine vision is different from a 3D machine vision? Here we discuss down below.
What is 2D Machine Vision?
To simplify things, a 2D machine vision system treats the image of the object of concern as if it were a flat, two-dimensional plane. The 2D image fails to provide any information about height, so there is no Z-axis depth of field data, and it generates only X and Y data.
What is 3D Machine Vision?
In the case of a 3D machine vision system, the target object image is more than a flat picture. The 3D image provides all X, Y, and Z plane data in tandem with rotational information around all axes; however, image processing in 3D is more software-intensive and time-consuming.
Pros and Cons of 2D Machine Vision Systems
The 2D machine vision system is sophisticated yet cost-effective. While it is available at a lower cost, it is compatible with many tasks and thus deployable in several industrial and automation applications. It is used primarily for barcode reading, printing verification, and defect detection.
Nonetheless, the point to be noted is that 2D machine vision systems are unable to measure the surface angle and flatness of the object. On top of it, these machines are more difficult to differentiate between the same color objects and object positions with touching sides.
In addition, edge measurement errors are also occurred in the presence of lighting variations along the field of the sensor, barring the application of specific techniques to overcome the given effect. Not to mention, it is unable to process any information on height.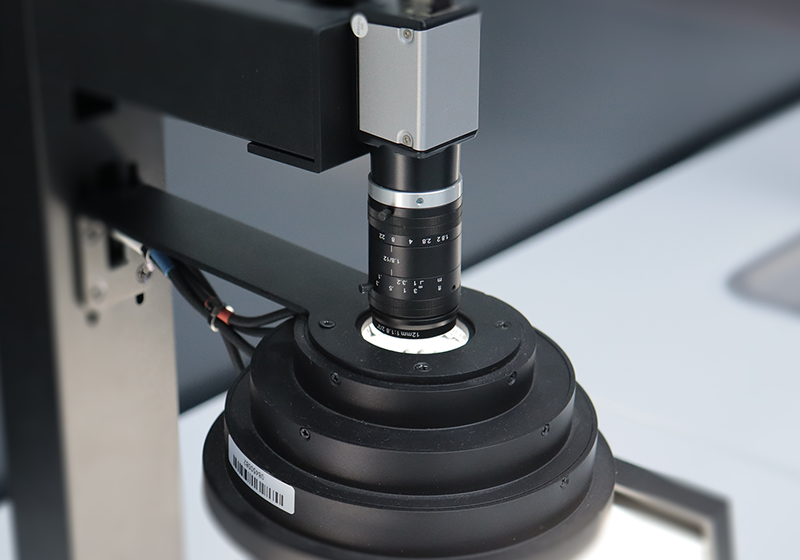 Pros and Cons of 3D Machine Vision Systems
The 3D machine vision system paves the way for process efficiency by slashing costs by way of automating repetitive processes and improving the quality of products. Moreover, it also deals well with non-rigid objects varying in size and shape.
In an industrial environment, a 3D machine vision system also allows the inspection of the process in a continuous fashion to ensure accuracy. In tandem with broad applicability and flexibility, 3D machine vision systems work smoothly under different lighting conditions.
However, it has the restraint of capturing the entire surface areas of objects moving around. It also makes its 3D reconstruction of poor quality in the presence of motion artifacts. In addition, a 3D machine vision system is more expensive than a 2D machine vision system.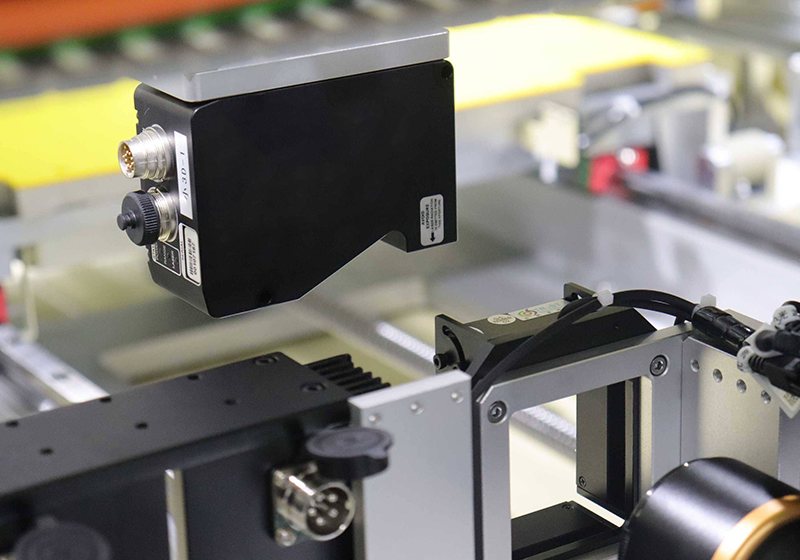 Applications of 2D Machine Vision Systems
Throughout the industry, 2D machine vision systems are deployed extensively to deal with a broad spectrum of tasks. Here we mention a few among many.
Verification of features and position

Barcode reading

Dimension checking

Label verification

Character recognition

Quality inspection

Presence detection

Surveillance and object tracking
Applications of 3D Machine Vision Systems
Meanwhile, 3D machine vision is also used extensively throughout the industry to deal with a wide range of tasks. Here we mention a couple of its applications.
Determining height, volume, and thickness measurement

Measuring shapes, angles, holes, and curves

Dimensioning and space management

Verification and quality control against 3D CAD models

Detection of assembly defects or surface

Robot guidance and surface tracking (for instance, welding, deburring, and gluing)

Object scanning and digitization

Bin picking for placing, packing, or assembly
Where to Get the 2D and 3D Machine Vision Systems?
No need to scrounge around to buy a reliable 2D or 3D machine vision system for industrial inspection – because SmartMoreInside offers 2D and 3D machine vision systems which are unparalleled in their ability to inspect, identify and guide parts. These industrial-grade vision systems combine a wide range of advanced vision tools with speedy image acquisition and processing. Not only that, but SmartMoreInside believes in providing innovative solutions by investing heavily in R&D and market research. You are always welcome to get in touch with us if you have any questions.